1857 Sports Lounge
The Kings site is already renowned for sport and the 1857 Sports Lounge brings a completely new dimension to that.
This new facility is brought to life by stunning sound, lighting and an impressive 12-ft video wall providing an immersive experience for live sports and entertainment. A dynamic venue for special occasions and a place for our regular patrons to relax and indulge.
Our 12ft video wall is perfect for live sports screened seven days a week. As the centrepiece of the venue, our immersive video wall allows us to showcase the very best in live sports. With multiple boxes and segregated audio capabilities we are also able to cater for up to three different sporting events at the same time. As Guernsey's unrivalled sporting venue, 1857 really is worth a visit.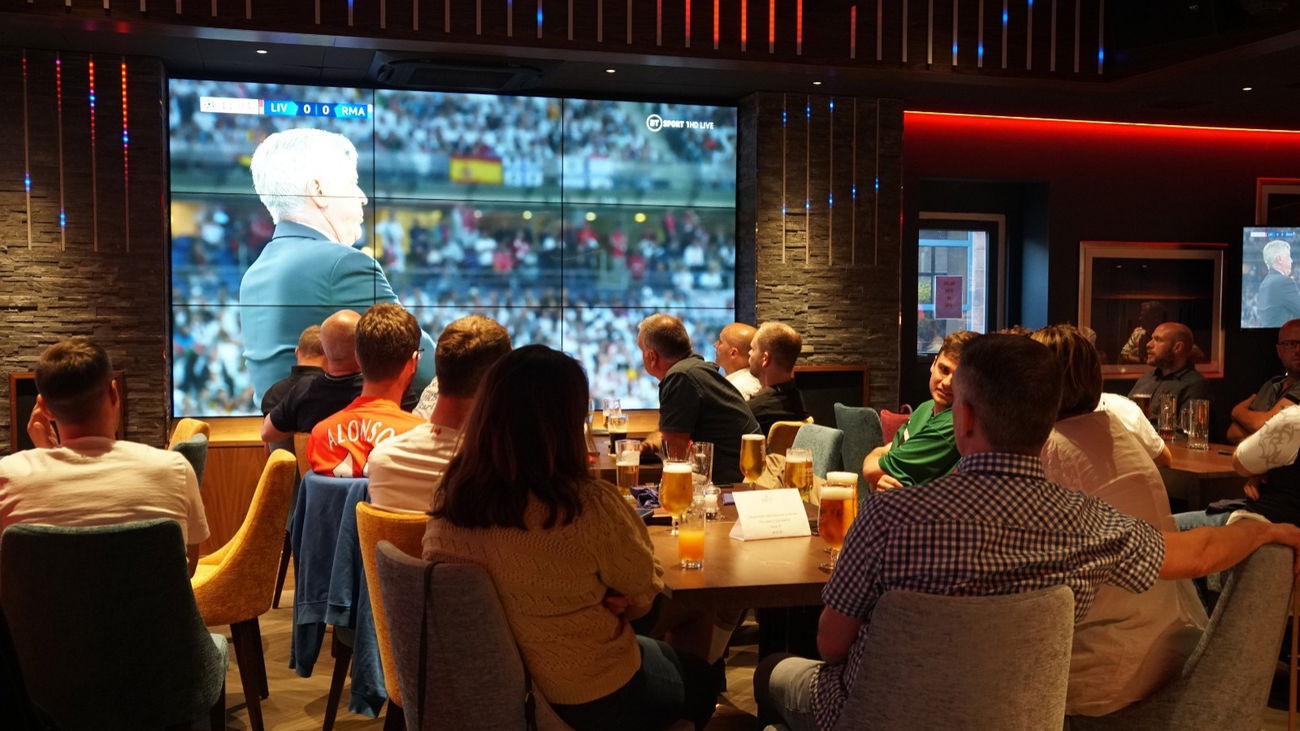 We also host our own themed events for the most popular dates in the sports and entertainment calendar. With the new lounge, a separate dedicated private room and large and spacious additional event space, we have a whole suite of options that can also be tailored for private hire and to suit your needs.