Launch Of Our New Exciting Tribe Strength Zone
We are delighted to announce that next week we will be installing and commissioning our brand new and unique strength, weights and functional rig in our new Tribe Zone located within the ground floor of the gym.
This brand new state of the art facility is another focused weights and strength training area, will also be the home of our new specialised Coaching offer and when not in use will be available to you all to use as part of your membership.
It's proven that people work harder when training in a group and so come along either on your own or with a group of friends, colleagues, team mates or gym buddies and enjoy a fitness and coaching session like no other, all delivered by our team of highly skilled and expertly trained Personal Trainers.
Join the Tribe and take your fitness experience and results to a new level. Choose from one of our five carefully constructed session types, all designed to target and challenge different areas of fitness, make your results soar and make you hungry to come back for more, or 'Go Bespoke' and consult with our Gym Team about creating your own dedicated group session.
EXPLODE
Agility focused and designed to test your speed and fast-twitch muscle fibres. These high intensity sessions will incorporate speed training and plyometrics to put your agility to the test like it's never been tested before.
SURVIVE
Endurance based session focuses primarily on stamina and increasing your cardiovascular capabilities. Sessions will test your fortitude with a mixture of strength and cardio training to keep your body on its toes and see how long, and how much, it can endure. Be prepared to sweat!
POWER UP
A strength based session on learning how to weight train correctly & build muscle. Sessions will focus on lifting heavy & building your confidence with resistance equipment in the gym. Unleash your inner beast!
BURN
A core class focusing on building abdominal muscles and strengthening the lower back, these sessions will target the crucial & often overlooked core muscles of the body while helping to grow your abs. Try not to laugh the next day; you'll be in agony!
STRONGER FOR LONGER
The Stronger for Longer Programme will make our older population stronger, fitter and healthier by increasing their muscle and bone strength, reducing their risk of falls, heart disease, and many other health related conditions such as hypertension and diabetes. Join a group of likeminded others for education and often fun sessions and reap the benefits for the years to come.
GO BESPOKE
Completely tailored and personalised to your needs, our Go Bespoke programme is perfect for Corporate and Sports team bonding or just coming together with friends and relatives, this training is designed and delivered exactly to your specific needs. You'll smash your goals in no time.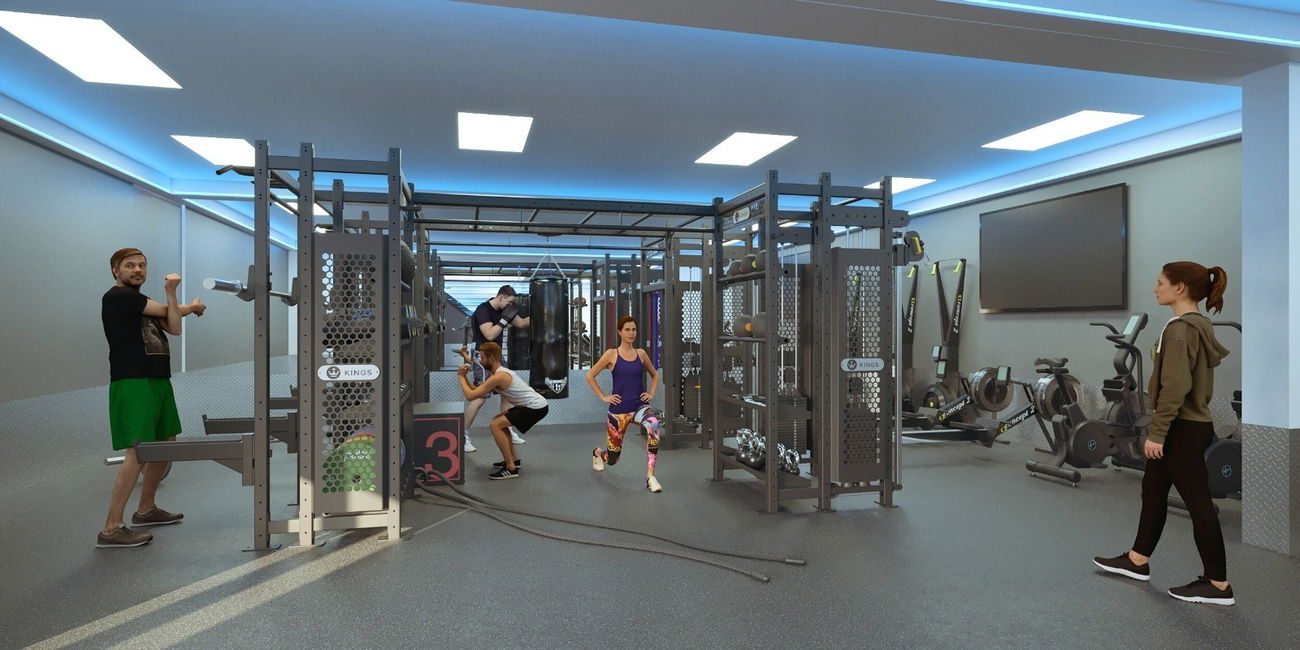 Train and achieve together - there's no feeling quite like it.
PRICING:

£50 for 4 sessions (£12.50 / session)
£92 for 8 sessions (£11.50 / session)
£126 for 12 sessions (£10.50 / session)

Keep a look out on our Facebook & Instagram for further information and photos.
To register your interest or to find out more, please email our Gym & Studio Manager Jo Richardson on [email protected].