Junior Group Tennis lessons are available to book now for children aged 4 upwards. Rob West and his team will cater for every child and help to bring out their best in a safe, secure environment. The LTA Youth programme is designed to grow as your child does.
Smaller courts and softer balls develop into the real deal as they pick up all the skills and know-how they need to enjoy tennis for life.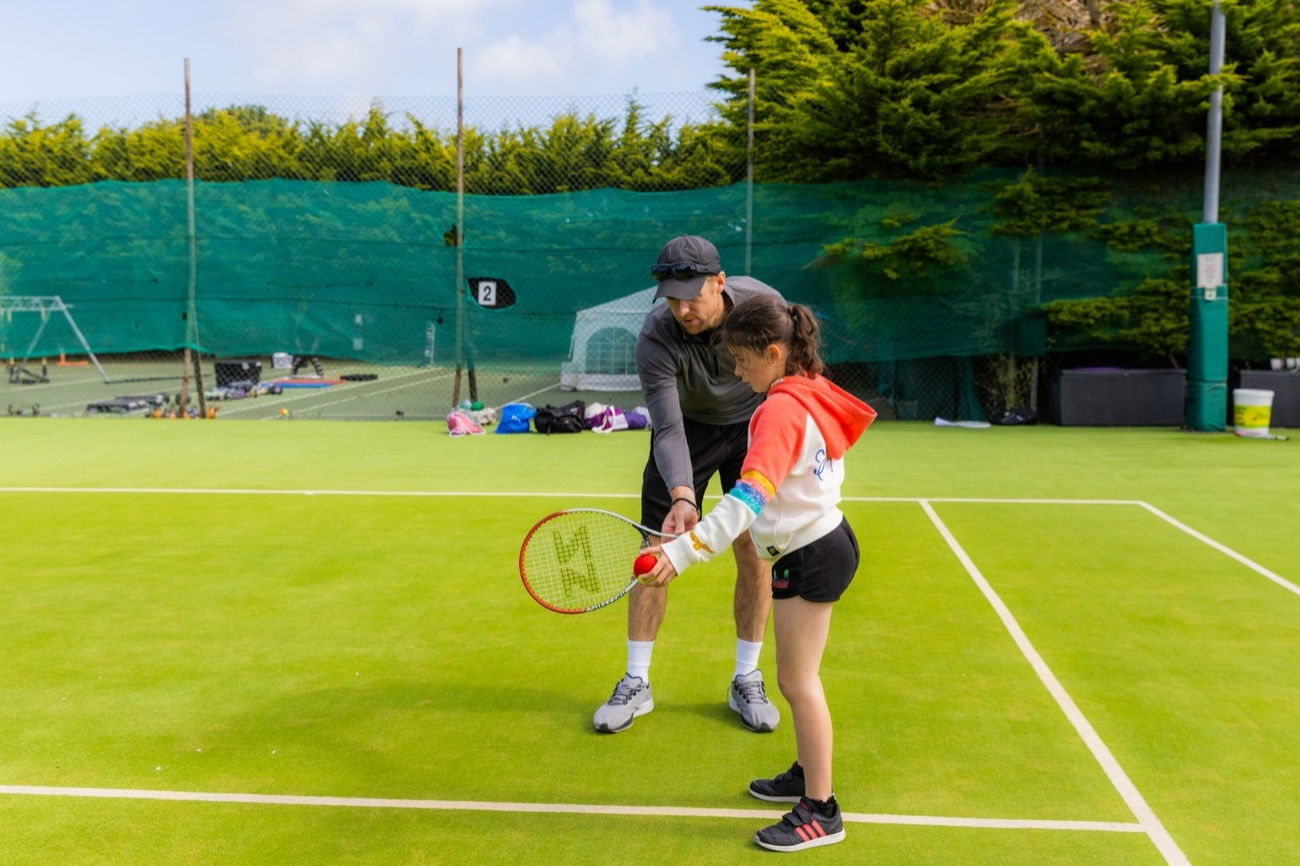 LTA Youth has 5 stages:

Blue: 4-5 years - Learn the basics
Red: 6-8 years - Serve, rally and score
Orange: 9-10 years - Develop a rounded game
Green / Yellow: 10-12 years - Test your skills
Yellow: 13+ years - Take your skills further
Please note that although we've assigned ages to each stage, these are just a guide. We'll always put your child in the relevant group based on their ability.

When are the sessions?
Sessions take place throughout the week and are allocated according to ability and age.
How do I book?
You can sign up in-Club or contact us to reserve your place. Parents / Guardians will need to complete a Child Registration Form for each child and hand it in together with payment to reception. Spaces are limited and will only be confirmed on receipt of payment.
So, what's stopping you? Kings is Guernsey's friendliest health club and with the most extensive facilities on the island. Get in touch today to become part of the Kings family