Bookings now open for Tribe Zone Small Group PT Sessions
By now you've probably seen our brand new and state of the art strength, weights and functional rig in our new Tribe Zone.
We're delighted with the feedback received from members about this new zone and equipment.
We're also pleased to advise that bookings are now open for our new Tribe Zone Small Group PT Sessions, which commence next week beginning Monday 13th November!
Choose from one of our five carefully constructed session types, all designed to target and challenge different areas of fitness, make your results soar and make you hungry to come back for more, or 'Go Bespoke' and consult with our Gym Team about creating your own dedicated group session tailored exclusively for you.
Email [email protected] to request your space in any of the timetabled sessions, stick with one discipline or mix and match for a full-coverage workout routine like no other!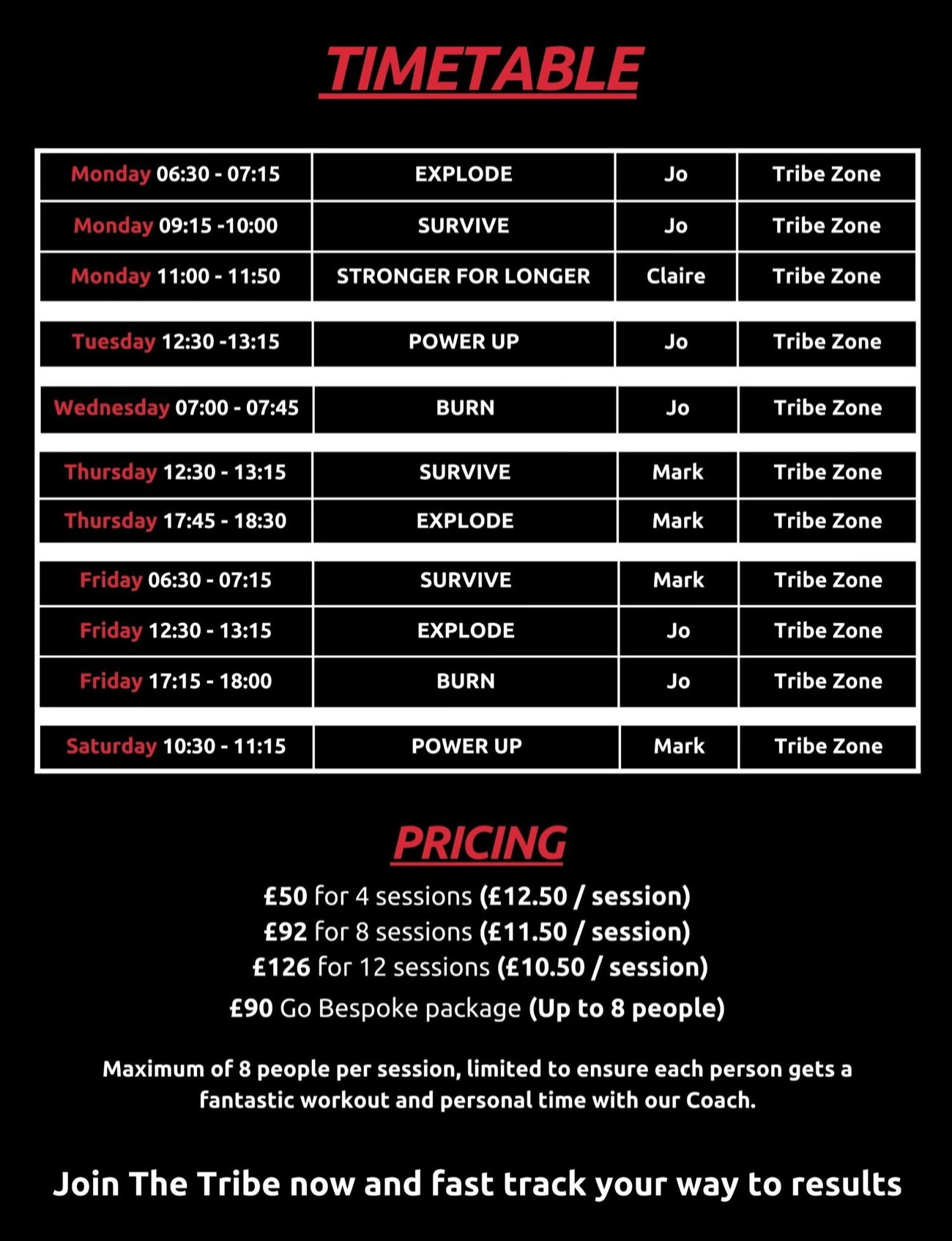 Please note we can only confirm your place once payment has been received. In line with our other Personal Training Packs, all sessions purchased have a 90 day validity.
Follow our Facebook and Instagram to see sessions in action.
Join the Tribe today and take your fitness experience and results to a new level.